A DrawDown is a popular fund-raising event used by many non-profits to create engagement with their patrons.  Also known as a Reverse Raffle, numbered tickets are sold leading up to the event. During the event, numbers are pulled from the Board and the last ticket wins the Grand Prize!  Eliminating a manual board and the need for a dozen volunteers to staff it, Prominent created an Electronic Board to reduce the time, stress and staffing requirements often associated with a DrawDown.
Join the HUNDREDS of satisfied clients internationally who have discovered a BETTER way to host a Drawdown.  Our Customer Service sets us apart.
Prominent's DrawDown Board is flexible to work the way you want your event to work:
Multiple Drawing Methods: Your choice: Computer-pull by Click or AutoPilot or follow-along with Manual-pull from a basket.
Live Auction Support: Raffle a ticket DURING the event.
Extra Chance Support: Add a ticket back to the Board at any time.
Onscreen Display of Patrons – See Ticket Holder name as their tile is removed from the board. (Optional Feature)
Colorful Event Backdrop: Your event color are prominently displayed.  Sponsors and Messages scroll on two marquees.
Ticket Flexibility: The Board can easily be reconfigured and adjusted with the final number of actual tickets sold.  
Event Integrity: Complete post-event audit results are available for review.
Virtual Drawdown Support:  Our software can be broadcast on Youtube, Facebook, Zoom and more.  Prominent or the Client can host this.  Watch Actual Virtual Events!
Prominent brings our knowledge of "Best Practices" from years of experience to recommend how your event can be the best it can be!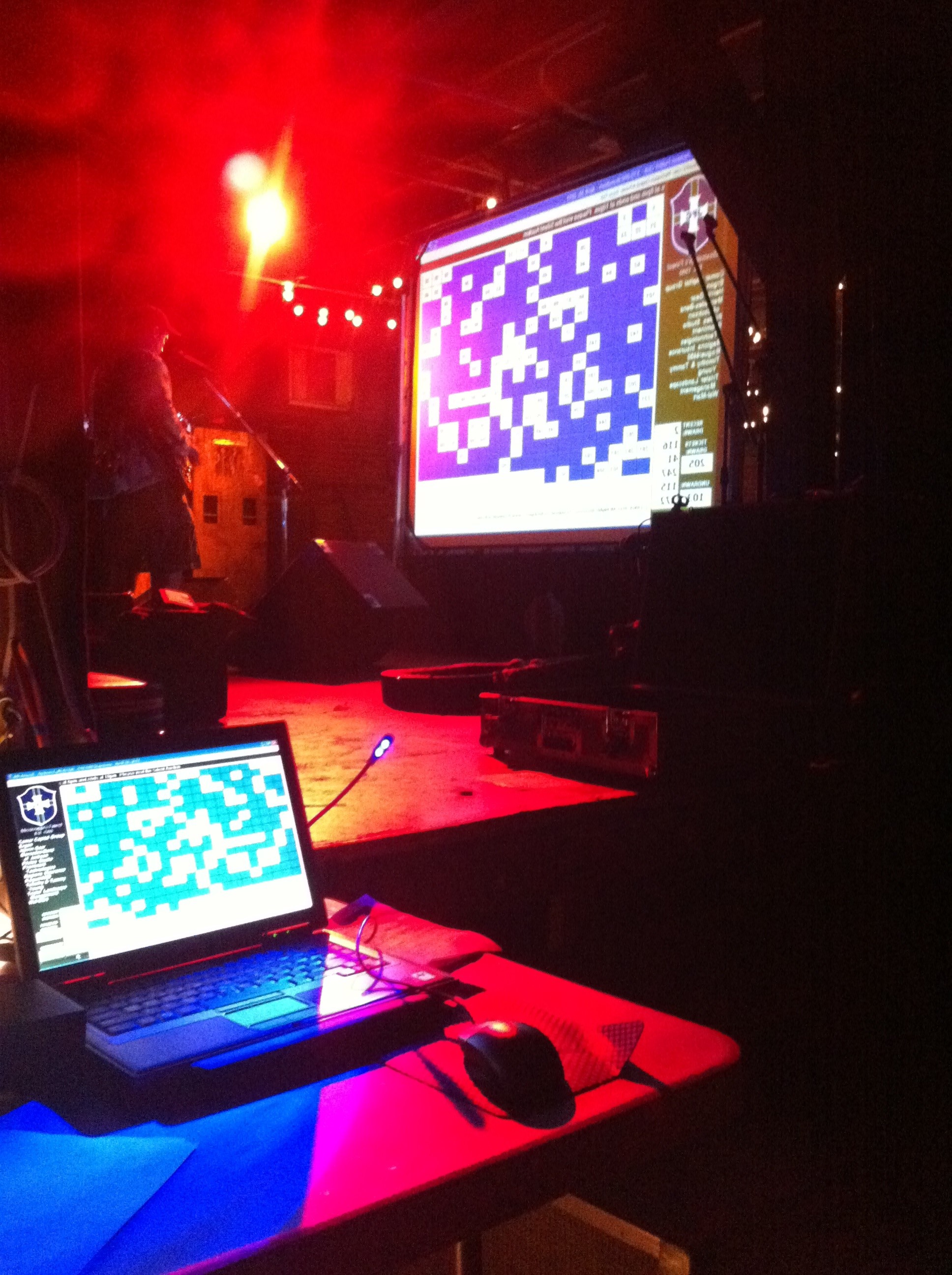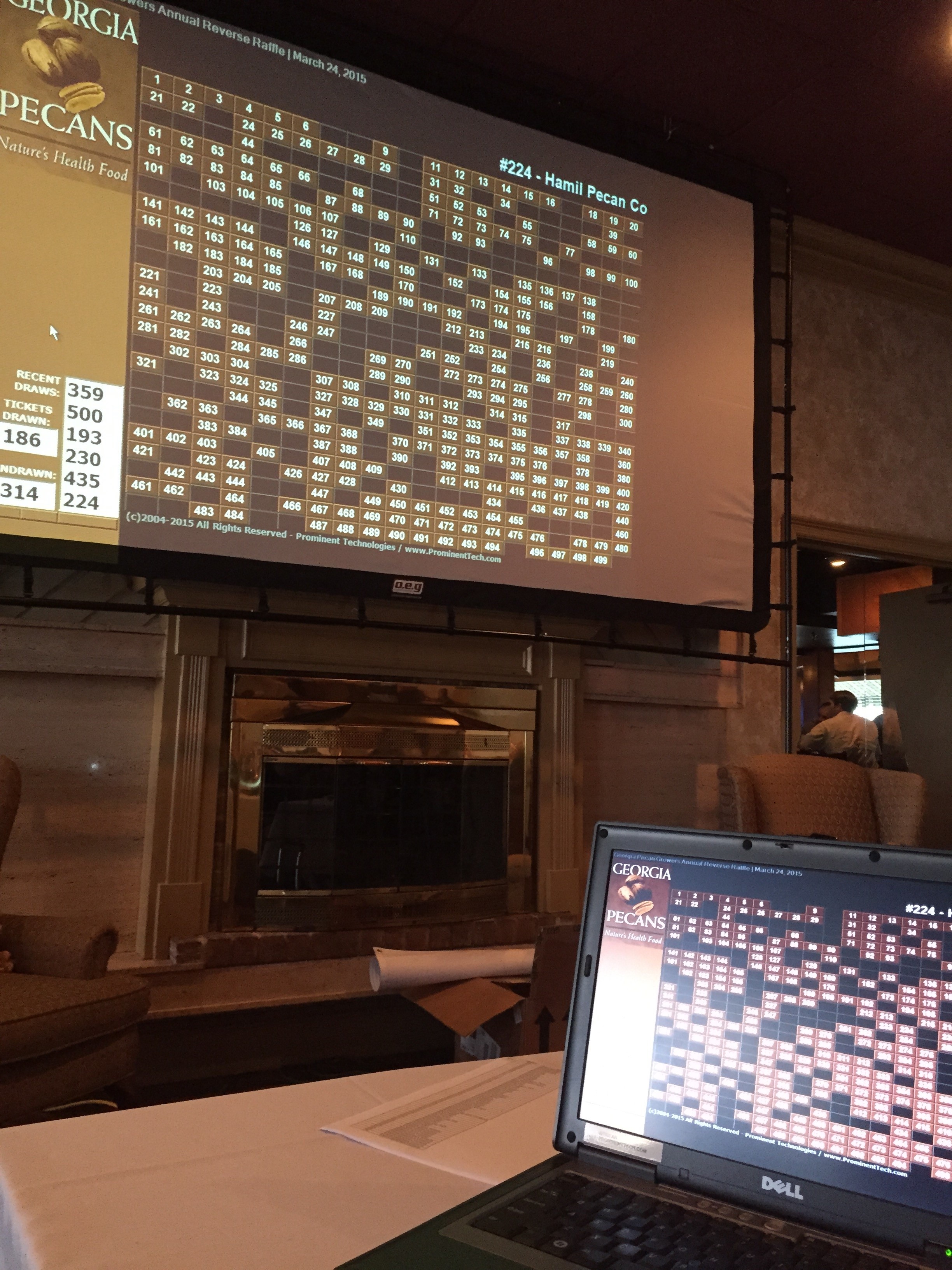 Requirements
Windows-based Computer to run the Software 
Supported on Microsoft Windows 11, 10 and 7 (Mac OS is not supported)
LCD Projector/Projection Screen or Flat Screen Television
Can be Streamed using Youtube, Facebook or Zoom, etc.
Trusted by Hundreds of Happy Clients
"Thank you so much for your support. Everything went beautifully, no problems at all! We would have never made it through the event in the time we needed without your software and we greatly appreciate your availability for supporting us." - BD
2017-05-31T07:24:28-05:00
"Thank you so much for your support. Everything went beautifully, no problems at all! We would have never made it through the event in the time we needed without your software and we greatly appreciate your availability for supporting us." - BD
https://prominenttech.com/testimonials/1/
"Loved the program. Worked flawlessly. Thank you." - SD
2022-08-05T19:53:40-05:00
"Loved the program. Worked flawlessly. Thank you." - SD
https://prominenttech.com/testimonials/438/
"Prominent made our very first drawdown seamless! The attention to detail and communication could not have been better. We will make this an annual event. Our drawdown was just a month ago, and I have already recommended this to another non-profit." - KT
2022-08-05T19:58:10-05:00
"Prominent made our very first drawdown seamless! The attention to detail and communication could not have been better. We will make this an annual event. Our drawdown was just a month ago, and I have already recommended this to another non-profit." - KT
https://prominenttech.com/testimonials/prominent-made-our-very-first-drawdown-seemless/
"Our non-profit was looking to change the way we do fundraising and we reached out to Prominent Technologies to learn more about a drawdown. They were very easy to work with and answered all of our questions through the entire process. We look forward to many years to come!" - JG
2022-08-05T19:58:34-05:00
"Our non-profit was looking to change the way we do fundraising and we reached out to Prominent Technologies to learn more about a drawdown. They were very easy to work with and answered all of our questions through the entire process. We look forward to many years to come!" - JG
https://prominenttech.com/testimonials/440/
"This software worked great!" - BM
2022-08-05T19:59:21-05:00
"This software worked great!" - BM
https://prominenttech.com/testimonials/this-software-worked-great-bm/
"It went great! People loved your software. Thanks for providing us with that." - JA
2017-05-31T07:21:21-05:00
"It went great! People loved your software. Thanks for providing us with that." - JA
https://prominenttech.com/testimonials/john-f-doe/